Get Tested – Know Your Status
HIV affects people of all ages and backgrounds. Finding out your status is an important step in your life and to others. Our certified testing staff and volunteers provide rapid, confidential HIV testing for free at our locations in Pinellas and Hillsborough counties and in our mobile unit around the Tampa Bay area.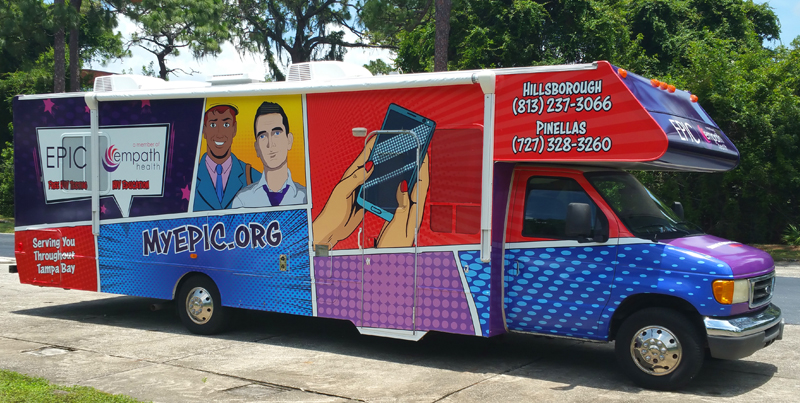 Appointments are not required and your results can be ready in as little as 15 minutes. If you do test reactive for HIV antibodies, a second confirmation test must be conducted and those results are usually available within two weeks. If your results come back reactive we can help you get started with services and treatment that will keep you living healthy. If your test comes back non-reactive, our counselors will talk with you about how to avoid contracting HIV.
Who Should Get Tested?
Anyone who has injected drugs or steroids or shared needles, syringes and other equipment with others.
Anyone who has had unprotected vaginal, anal or oral sex with men who have sex with men, multiple partners or anonymous partners.
Anyone who has had sex with someone whose history of sex partners and/or drug use is unknown.
Anyone who has exchanged sex for drugs or money.
Anyone who has been diagnosed with or treated for hepatitis, tuberculosis (TB) or a sexually transmitted disease (STD).
Anyone who has had unprotected sex with someone in any of the above categories.
All women who are pregnant should be tested during each pregnancy.
How Does Our HIV Test Work?
We test your blood measuring for antibodies, chemicals in the immune system that recognize invaders like bacteria and viruses and mobilize the body's attempt to fight infection. In the case of HIV, these antibodies cannot fight off the infection and their presence is used to tell whether or not you have HIV in your body.
When Should You Get Tested?
Most people exposed to HIV will develop detectable antibodies within two to eight weeks and some even longer. If you initially tested non-reactive within the first three months after possible exposure, you should consider repeat testing. You also should consider getting tested every time you start a new sexual relationship.
At-Home HIV Testing
EPIC is offering free, at-home HIV tests for individuals in Pinellas and Hillsborough counties. Test kits can be picked up at one of our offices, delivered to your home or mailed upon request.
The at-home test kit consists of a simple oral swab and is processed in about 20 minutes. There is no need to mail the test back or wait weeks for results. A trained counselor will guide you through the process, explain the results and, if needed, connect you will the appropriate services.
For more information or to request a test kit, fill out the form by clicking here or call (727) 328-3260 and ask for a member of the Prevention and Outreach team.
Locations for Testing:
Daytime, evening and weekend hours vary per location. For more information,
call us at Pinellas (727) 328-3260 or Hillsborough (813) 237-3066.